Skip to products grid selection
Skip to search filter criterias
Skip to sort by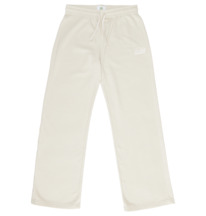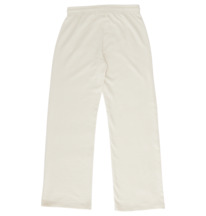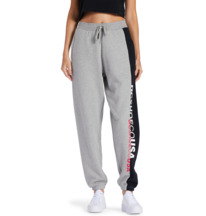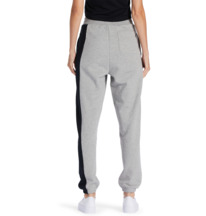 Womens Trousers, Jeans & Shorts Collection
At DC Shoes we take pride in each garment we manufacture, and we understand that women's shorts and women's trousers are essential items of your wardrobe. With a great team of pros who are committed to high fashion design and excellent functionality, we continue to innovate the scene of women's fashion and set new trends. For a touch of the skate park mixed with urban vibes, there is nothing better than to get a pair of jeans for women from our amazing collection, and the good news is that they are all now available to buy online. Choose an expert brand, with a proven track record of customer satisfaction, and buy women's shorts and women's trousers at DC Shoes' official online store today!
For a perfect pair of women's trousers, you need to come by DC Shoes' online store!
We know that when it comes to jeans for women or women's shorts, the element of variety is important for our customers. This is the main reason why, at DC Shoes we have created collections that account for different styles, body types and weather conditions. Our trousers for women come in so many models, prints and colours that you will have a difficult time choosing just one! From women's cargo trousers, and cropped trousers to capri pants, there is something for everyone! We have women's chinos and cigarette trousers, but if you are looking for different cuts we offer high waisted trousers and wide leg trousers as well as slim fit trousers and skinny trousers. As you can see, our collection of ladies' trousers has everything you have been looking for. Buy a classic pair of white trousers that you can easily mix and match to create several outfits, or choose your favourite trousers among DC Shoes' collection: you are up for a pleasant surprise!
Looking for women's shorts? We have the best assortment!
Warmer and sunnier days' call for a perfect collection of ladies' shorts. At DC Shoes online store, you will find a curated collection, designed by professionals to help you get ready to seize the day and enjoy all the fun. Check out our bermuda shorts: bermudas are perfect for a classic, yet not overly formal look. We also have dungaree shorts, or get ready for your next adventure with a pair of women's cargo shorts from our collection. When it comes to shorts for women, your best bet is to get them at DC Shoes because your satisfaction is guaranteed. Looking for women's chino shorts? Or jean shorts? We have them! But if you are having trouble making your mind, choose the classics: a good pair of white shorts and black shorts are versatile and look great!
No wardrobe is complete without a few pairs of jeans for women
Let's face it: we all love jeans, but finding the ones that fit the best might be a bit of a challenge. But not at DC Shoes, because we have taken a lot of factors into account in order to create the most complete collection. We offer different cuts: bootcut jeans for women, women's slim fit jeans and high waisted jeans, straight leg jeans, skinny jeans for women and even super skinny jeans. Add a style punch to your wardrobe with a pair of boyfriend jeans, or ripped jeans. When it comes to colour, we of course have all the classics: white jeans, black jeans and blue jeans. But we also have an exciting colour palette to choose from if what you want is an exotic vibe and a pinch of fun!
Buy women's shorts, women's trousers and women's jeans online today!
For the best collection, you need to visit DC Shoes' official online shop today. We have a great customer support team ready to answer all your questions, and a professional delivery service that will bring your packages to your doorstep in just a few days. Don't waste another minute and buy online today!
Read more
Read less
FAQ
This section allows you to get an immediate answer to our most frequently asked questions.